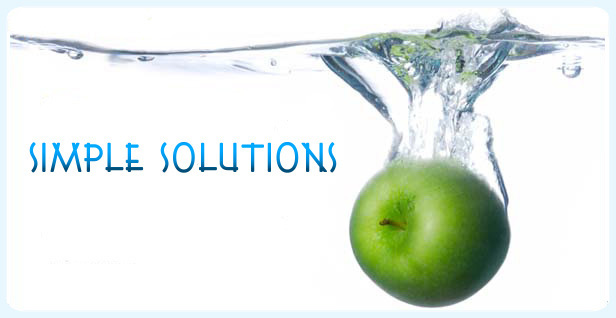 Invida Solutions started it's full flagged IT operation in 2000 and has undertaken mission critical projects and product development on niche technology domains for global and Indian clients to their complete satisfaction. Invida places great value on relationships, which is an integral part of the Invida culture and believes in collaborative growth. Invida has provided extensive services to industry in the technology field since its inception. We act as an IT service provider and assist organizations to become more efficient through effective deployment of IT solutions.

Invida Solutions's main business area is Software Development, Business Process Outsourcing (BPO), Web Development, Customized Software Application Development, Multilanguage Translation (website localization) and IT Offshore Outsourcing Services.



Translation:
Certified Native Translators for optimum result !

Cost effective solutions for companies. Professional Multilanguage Translation - Localization - Content Writing Services.
Translation between European , Asian and Indian Languages.
Main Languages : Dutch (Nederlands), Spanish (Español), Portuguese (Português), German (Deutsche), French (Français), Russian (русский), Danish, Italian, English (UK, US), Hindi, Sanskrit, Chinese (中国的, 中國話的), Japanese (日本語の), Korean (한국어), Assamese, Bengali (Bangla Bhasha), Gujarati, Kannada, Malayalam, Marathi, Nepali, Oriya, Punjabi, Tamil, Telugu and more!
Translation fields: IT, Software, Website content, Technical, Engineering, Medical, Educational paper, Financial, Legal, Sales and Marketing, Advertising, e- content, SEO content, Company brochure, Product Manual, Business Deals, e-magazine, Business Report, Print Publications, for DTP Houses, Customer care etc.



Web Development:

Web based service and solutions :


Hosting Solutions


Web page designing & development <Details>


2D 3D Animation - Database Management


Shopping Cart - Online Payment Gateway


Online booking system - Server space allotment


E-mail management


Web site maintenance - Web applications development


Internet Marketing - Website promotion


Search Engine Optimization [ SEO ] <Details>

Content development
Web content development is the procedure of researching, writing, assembling, managing, and revising knowledge for publication on web, Electronic or Print medium. This content may consist of texts, graphics, images, recordings, videos or other digital assets. Invida Solutions have a dedicated team for these kind of specialized works. We can provide the exact things you need for your personal or professional fields.



Data Management & Editing
Through Data Management & Editing, Invida largely deals with Data Governance, Data Architecture, Analysis and Design, Database Management, Data Security Management, Data Quality Management, Reference and Master Data Management, Data Warehousing and Business Intelligence Management, Document, Record and Content Management and Meta Data Management. With its finest quality checking process, Invida offers high-end data management solutions using the best tools used in the industry. Our experts in this field are closely related with DAMA and wee follow their principles.



Business Process and Knowledge Process Outsourcing :
We have wide experience in the field of data editing, scanning, form filling, photo frames, image processing job. We are living in the era of advertisement and Invida Solutions is the organization of 22nd century with an aim of building tomorrow. At Invida Solutions we have a team of highly qualified IT professionals.
That's why we are always capable to cope with the change in the pulse rate of the market and make certain changes in our systems to facilitate our relatives faster than the others.

Software Development :
The world is changing rapidly and so is the working procedure. At present we are offering the following services:
HTML, Java Script, VB Script, XML, DHTML programming, Java Programming - PHP Programming - 2D 3D Animation. Database Creation, Asp, Cgi/Perl Scripting, Image Map Creation , E-Commerce System, Online Catalogs/Shop mall - Online Chatting System, Protected system, Software package, Software Training, Secure Credit Card transactions, Horizontal/Vertical Portals development, Corporate Training.

Hardware , Networking and Security Solutions :
Although the hardware division of " INVIDA SOLUTIONS" is only 3yrs old but it has already made its mark in this field. At "INVIDA SOLUTIONS" we use only original peripherals and we provide total system solutions, which includes hardware peripherals, assembling, installation and networking. We deal in home, corporate, govt. and private sectors. We also deal with A.M.C.s.
Our team of expertise engineers explores the entire field of hardware solution at a random and regular basis to remain in touch with the constantly changing world of IT. Till date we inarguably met all the necessities and demands imposed on us by our valuable customers and passed with flying colours.

Networking
High end Networking solutions of every level, be it at the most preliminary standard or at the most complex and high-tech standard, our MCSE certified technicians are always on their toes to face the challenge.
Servicing & Repair
Top quality Hardware service & maintenance of systems and peripherals related to IT are offered by our institution. In fact we are proud to boast about the maintenance service that "INVIDA SOLUTIONS" renders. Among all the other departments that "INVIDA SOLUTIONS" possess, the maintenance department which is formed by a team of enthusiastic computer professionals with the proven track record in the software & hardware industry is literally the best.

Consultancy Service
Potent IT consultation is offered to our clients in order to guide them to a fruitful identification of their requirements, necessities and problems faced.

At Invida Solutions:

We believe in 3 'D's—Discipline, Determination and Dedication. We also believe in teamwork. We take care of our teams and arrange various types of amusement like debate, discussions etc. We never forget our social responsibilities. Honesty is our capital, sincerity is our strength and client satisfaction is our incentive. Come, dream with "INVIDA SOLUTIONS" – we can fulfill almost any dream of yours.

For any assistance, queries or complain mail us at contact@invidasolutions.com, invidaglobal@gmail.com



Services at "INVIDA SOLUTIONS"
"INVIDA SOLUTIONS" regularly upgrade its support infrastructure to provide service of the highest quality to its clients. You can contact "INVIDA SOLUTIONS"at its help desk no or you may also book your complains through e-mail. We are always on the move to provide best quality and customized solutions to our clients to meet their business requirements.



Help Desk

The Help Desk is managed by experts who have thorough knowledge of product, service information, technical updates. You can book your complain or enquire for anything here. Our help desk can be accessed by telephone and e-mail.

Customers may address their queries directly to our executives to get personalized support.

On-site support : On-site support is provided to the customers as and when requested for.

Professional Multi language
Translation Services , Kolkata India.
Invida solutions, a highly professional translation and localization company located in Kolkata, India provides Professional Multilanguage - Indian Languages translation Services ,Website Localization and other language services to blue chip companies and other translation agencies throughout the Kolkata, India & world in more than 100 languages through the extensive Certified Specialist Native Linguistic Network. Fast and cost effective solutions with the requisite standard - and, generally speaking, with a smile thrown in for free!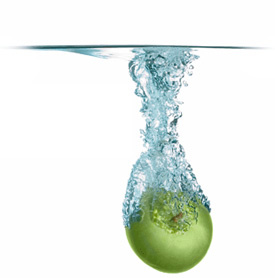 Cost Effective Translation Solutions
Our Specialized services on Indian Languages Translation, IT & Technical translation, Financial translation, Legal Translation, Marketing Translation, Document Translation, Interpreting Services and Website Localization between Major Indian- European and Asian languages.
Indian Languages (Assamese, Bengali (Bangla), Gujarati, Hindi, Kannada, Malayalam, Manipuri, Marathi, Nepali, Oriya, Punjabi, Sanskrit, Tamil, Telugu, Urdu) - Dutch, Spanish, Portuguese, German, French, Russian, Danish, English (UK, US), Italian, Norwegian, Polish, Romanian, Swedish, Turkish, Ukrainian, Cantonese, Mandarin, Chinese, Bahasa Indonesia, Japanese, Korean, Malay, Arabic, Farsi, Vietnamese and more!.

We will be happy to provide you:
-Ensuring a cost effective budget using the latest tools and techniques
-24x7 service on demand
-A free sample translation
-A fast estimation


Website Development - Search Engine Optimization- SEO India - Language Translation Services - IT Consultancy services - Professional Placement Services - Content Writing India.