Trusted performer for your Business
Invida Trans IT Solutions Pvt. Ltd., Kolkata India provides cost effective solutions on Customized Software, Website Development and Web Applications, IT Implementation and Consulting, Business Process Outsourcing (BPO), Content Writing, Professional Multilanguage Translation and Website Localization, Back Office Support Jobs, Offshore Outsourcing and Local to Global Professional IT Placement Services.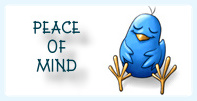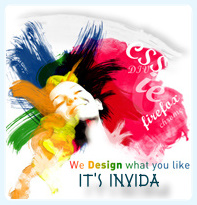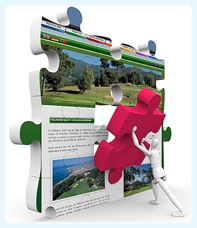 Website Hosting - Designing - Development and Internet Promotion - Search Engine Optimization Services Kolkata India.

INVIDA SOLUTIONS Kolkata India offers a cost effective solution for companies and individuals seeking the very best in professional web site hosting, designing, web applications, website promotion, search engine optimization, shopping cart and database management service .

Your online competition may not be the same as offline. The first step to effective internet marketing is to determine where you want to be. Website promotion services will help you find the strategies for web promotion of your product or services for Kolkata India or Worldwide Competition. With many new or existing businesses wishing to exploit the incredible potential of the internet, it is important to have a professionally designed and maintained web site.

Invida Solutions Kolkata India Web Development can help your company maximize the benefits by ensuring that your web site meets every expectation of its visitors.

Data Composition and Data Processing:
We have wide experience in the field of data management : Publishing, Composition (template creation, online pre-editing, copyediting, image processing, conversion, pagination, QC, and full text), data conversion, scanning OCR ICR, image processing jobs. We are living in the era of advertisement and "INVIDA SOLUTIONS" is the organization of 22nd century with an aim of building tomorrow. At "INVIDA SOLUTIONS" we have a team of highly qualified IT professionals. That's why we are always capable to cope with the change in the pulse rate of the market and make certain changes in our systems to facilitate our relatives faster than the others.

Professional Multi language
Translation Services , Kolkata India.
Invida Trans IT Solutions Pvt. Ltd., a highly professional translation and localization company located in Kolkata, India provides Professional Multilanguage - Indian Languages translation Services ,Website Localization and other language services to blue chip companies and other translation agencies throughout the Kolkata, India & world in more than 100 languages through the extensive Certified Specialist Native Linguistic Network. Fast and cost effective solutions with the requisite standard - and, generally speaking, with a smile thrown in for free!


Cost Effective Translation Solutions
Our Specialized services on Indian Languages Translation, IT & Technical translation, Financial translation, Legal Translation, Marketing Translation, Document Translation, Interpreting Services and Website Localization between Major Indian- European - Asian and African languages.
Indian Languages (Assamese, Bengali (Bangla), Gujarati, Hindi, Kannada, Malayalam, Manipuri, Marathi, Nepali, Oriya, Punjabi, Sanskrit, Tamil, Telugu, Urdu) - Dutch, Spanish, Portuguese, German, French, Russian, Danish, English (UK, US), Italian, Norwegian, Polish, Romanian, Swedish, Turkish, Ukrainian, Cantonese, Mandarin, Chinese, Bahasa Indonesia, Japanese, Korean, Malay, Arabic, Farsi, Vietnamese and more!.


Indian Language Translation Kolkata Services -Website Development India- Data Entry Data management - Database Handling- Search Engine Optimization Kolkata- SEO India - IT Consultancy services Kolkata- Professional Placement Services IT India- Content Writing Article Blog SEO Writing India.